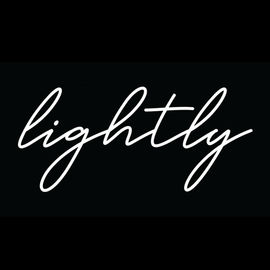 Lightly
Created by a mother who experienced frustration when traveling with her baby, Lightly provides essential products such as diapers, crib sheets and swaddle blankets for hotels and other travel companies to provide to their customers.
Founded in 2020, Lightly sells its kits directly to hotels and other suppliers, and in the future will develop a direct-to-consumer channel that would include delivery of the kit to a hotel or vacation rental.
What is your 30-second pitch to investors?
Lightly is a luxury baby care brand servicing the travel industry and wanderlust families. We are dedicated to making the "getting there" easier for parents towing toddlers and infants, by providing quality essentials to destinations' doorsteps. Frictionless travel experiences for modern parents is our goal.
A recent study reported 62% of "perennials" (millennial and parents) are traveling with kids under the age of five and yet most major airports, airlines and other travel and hospitality-related entities don't provide basic hygienic essentials. It's like the equivalent of checking in at your favorite five-star hotel, only to discover your room is without toilet paper, bed linens or towels. Ultimately, we are on a mission to raise industry standards and cultivate a cultural shift in travel that promotes thoughtful and authentic support for families. We are a robust demographic, grossly underserved. Family travel is emerging as a dominant travel persona – particularly as more people are able to work remotely – and the needs and expectations of the consumer are changing.
website
https://lightly.travel/
Describe both the business and technology aspects of your startup.
Our luxury nursery kits consist of things such as diapers, crib sheets, swaddle blankets, disposable changing pads, baby wash, etc. We pride ourselves on providing premium, organic, and eco-conscious products. Parents should not have to compromise on quality while away from home.
Each kit comes with a prepaid shipping label that allows consumers to donate any unused items to our non-profit partner, Baby2Baby. We aim to make an impact on waste reduction, help children in need, and promote circular commerce.
We sell our kits wholesale to hotels and other travel and hospitality businesses. Our hope is that they provide our kits complimentary to their guests, but they are allowed to resell them. In the future, we will launch our own unique consumer portal that will enable parents to pre-order kits for delivery directly to their hotel, vacation rental or temporary home.
Give us your SWOT (Strengths, Weaknesses, Opportunities, Threats) analysis of the company.
Strengths: Our expertise lies in fashion, art and culture, which allows us to bring a fresh narrative and unique perspective on solving a shipping and logistics problems and creating a branded consumer experience.
Weaknesses: First time founders with a startup in its infancy, means we are prone to make "freshmen" mistakes.
Opportunities: Our opportunities are unlimited because we are providing hygienic essentials. Further cementing our decision to kick off with a niche approach.
Threats: consumer packaged goods conglomerates.
What are the travel pain points you are trying to alleviate from both the customer and the industry perspective?
For the customer: Freedom from the cumbersome demands of planning and packing all the baby stuff and/or hunting and gathering for supplies when you've made it to your destination. Unnecessary diaper runs. And all of the wonderful stress that comes with it.
For the industry: Enabling businesses to provide consumers with exactly what they need without increasing their operational burden. Everyone is grappling with the challenges of labor shortages, but compromising on quality amenities, services, and experiences is detrimental to survival in this new age of travel.
So you've got the product, now how will you get lots of customers?
We will develop strategic partnerships with established travel and hospitality brands. Down the road, we will launch a unique consumer portal to unlock exponential growth and enable seamless integrations with any entity unable to foot the inventory bill and/or faced with operational constraints.
Tell us what process you've gone through to establish a genuine need for your company and the size of the addressable market.
We participated in an incubator back in 2020 called Tacklebox that provided us with the opportunity to do market research and hear a countless number of horror stories and complaints related to family travel. Lightly was also born out of our founder's own traumatic experience when traveling with her baby.
How and when will you make money?
We sell our nursery kits direct to businesses and through our exclusive hospitality portal for those with capital limitations.
What are the backgrounds and previous achievements of the founding team?
Lightly is led by CEO and founder Dominique Olowolafe, a former collegiate and professional volleyball player. She spent the last decade as a costume supervisor and designer for large scale television and commercial productions in Hollywood. She is now a new mom, prenatal yoga instructor and fiery mompreneur with an uncanny ability to create luxurious and delightful experiences for families.
How have you addressed diversity and inclusion within your business?
As a BIPOC and female-founded team, diversity and inclusion are embedded in our identity. It will always remain a priority for Lightly and be reflected amongst our team, in our products and digital presence.
What's been the most difficult part of finding the business so far?
Capital. There is a definite funding gap between idea and seed within the startup world. Bringing our travel products to market during a global pandemic, while cash strapped, is no small feat. Along with the astronomical cost in raw materials due to global supply chain issues.
Generally, travel startups face a fairly tough time making an impact – so why are you going to be one of lucky ones?
Timing is everything. Also in our favor – the team's tenacity and our omni-channel customer acquisition strategy.
A year from now, what state do you think your startup will be in?
Hypergrowth: We will continue to build out a deep enterprise infrastructure, use that traction to secure seed funding, develop our own suite of products, and launch our unique consumer portal.
What is your end-game? (Going public, acquisition, growing and staying private, etc.)
We view Lightly as a universal, future household name, and global powerhouse brand. If that means going public in order to accomplish all the things we've set out to do, that will be the end game.
PhocusWire's Startup Stage
Learn more about our profiling of new travel companies and how to apply.