For many Bantams, following Trinity athletics in competition is a way of life. But with the fourth annual Trinity Athletic Giving (TAG) Week, the Trinity community had an opportunity to join in for a far-reaching competitive fundraising challenge.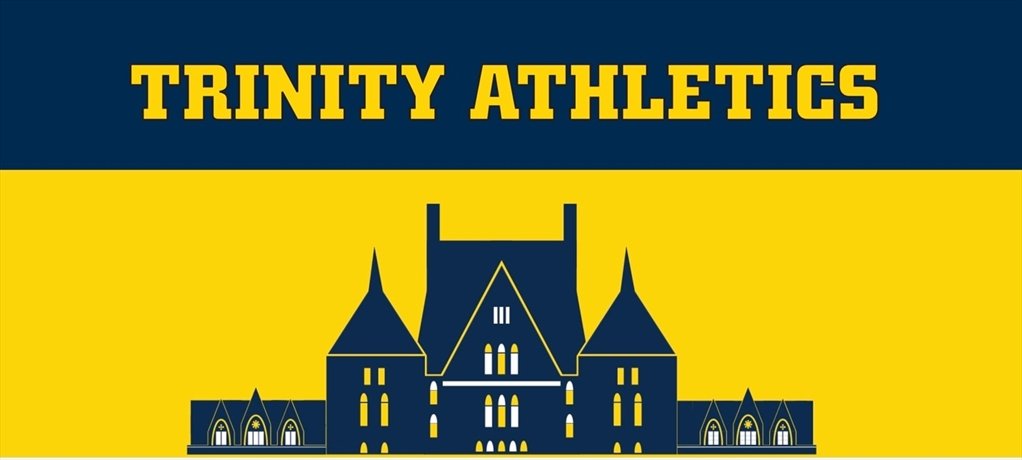 More than 1,300 alumni, families, students, and friends made a gift during TAG Week (January 31-February 7, 2022), joining in on an effort that challenged supporters of Trinity's 30 varsity athletic teams to mobilize and bolster their squads. On the line were prizes for teams that saw the highest participation from donors and the most raised funds. The week-long push broke records with more than $1.2 million in gifts, passing the million-dollar mark for TAG Week for the first time, and increasing the total dollars raised by 50 percent over last year.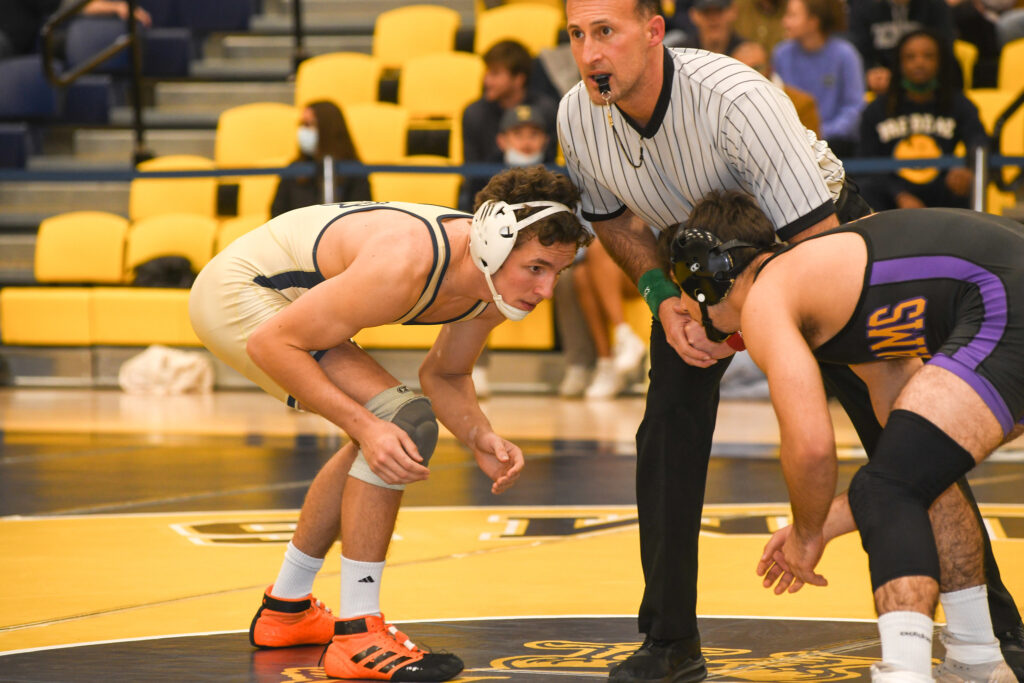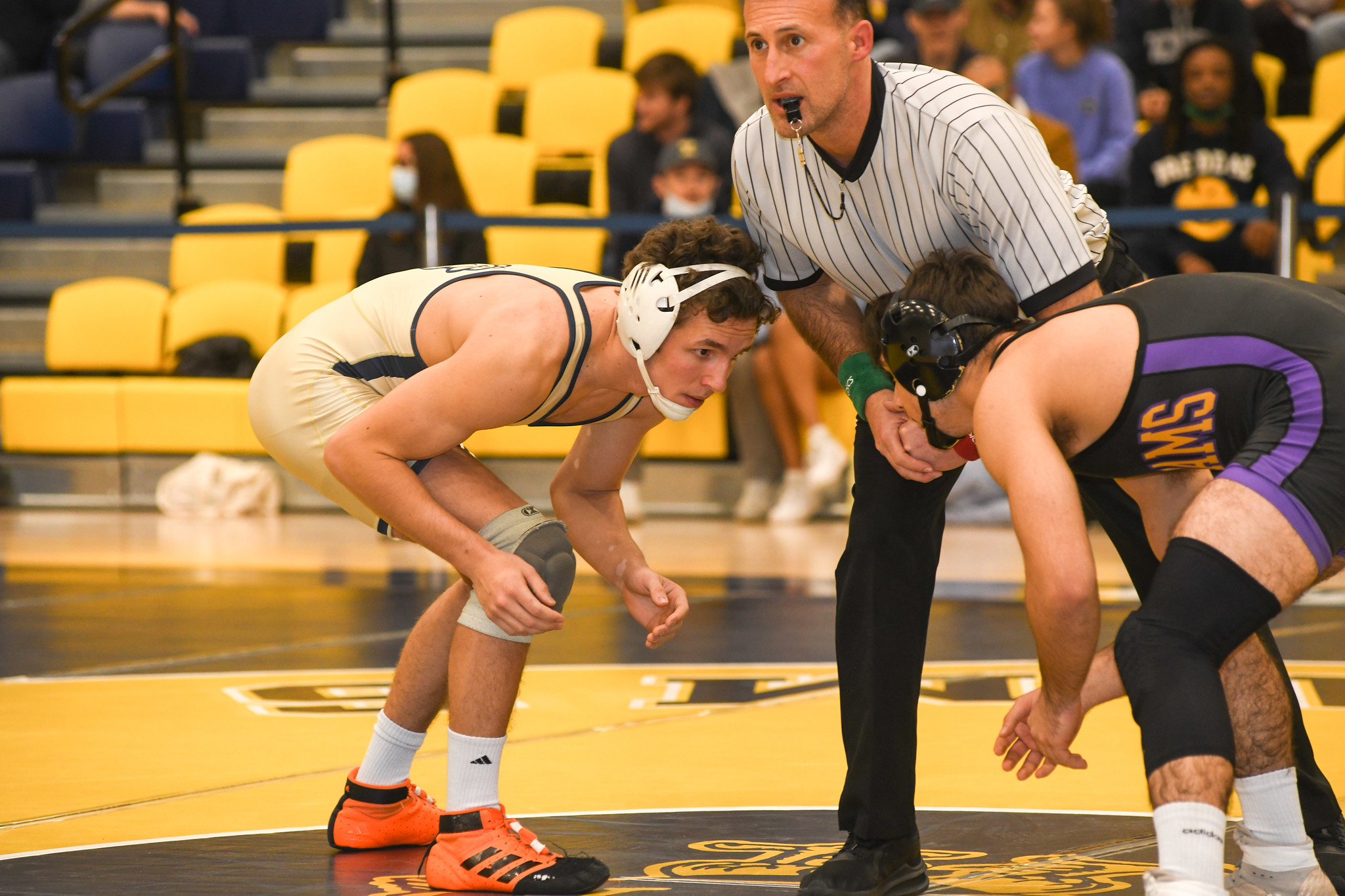 Since its inception, TAG Week has been a source of pride for the Trinity community. Its purpose is to provide an essential infusion of resources to help keep teams innovative, competitive, and focused on performance. "TAG Week is important for the critical funding it provides for our athletics teams, which supports travel, equipment, training, and more," said Drew Galbraith, director of athletics and chair of physical education. "But it's also a way for everyone in the extended Bantam community to get involved and support athletics, which is a huge part of the Trinity experience for so many who either played for Trinity themselves or had a friend or family member compete for Trinity."
TAG Week contributions to annual funding for athletics, which helps serve the needs of staff and student-athletes. For example, athletics estimates that the amount to support a single student-athlete for a season is about $2,500, which does not account for the cost of coaching, staffing, facilities, and other vital components of what athletics provides.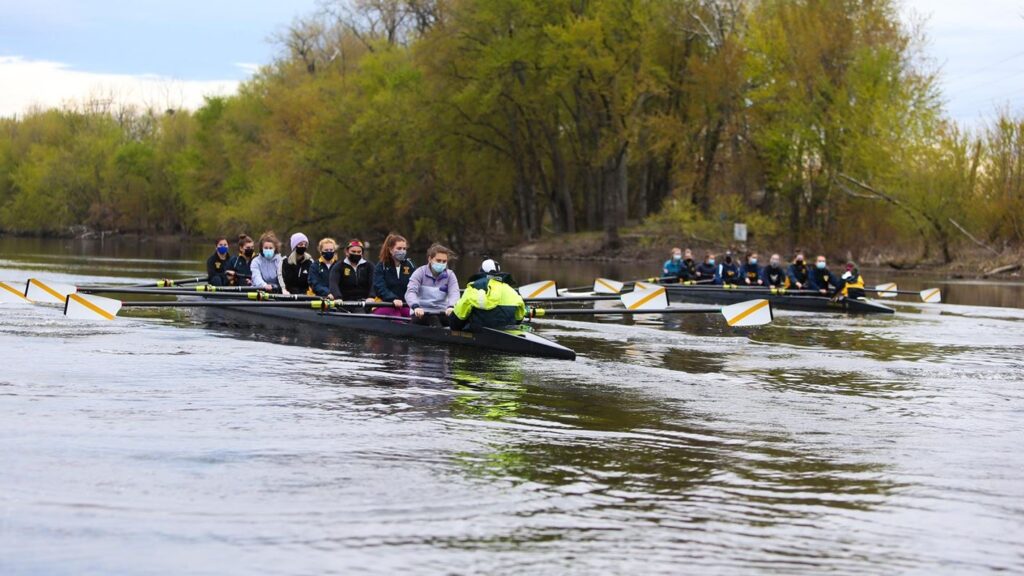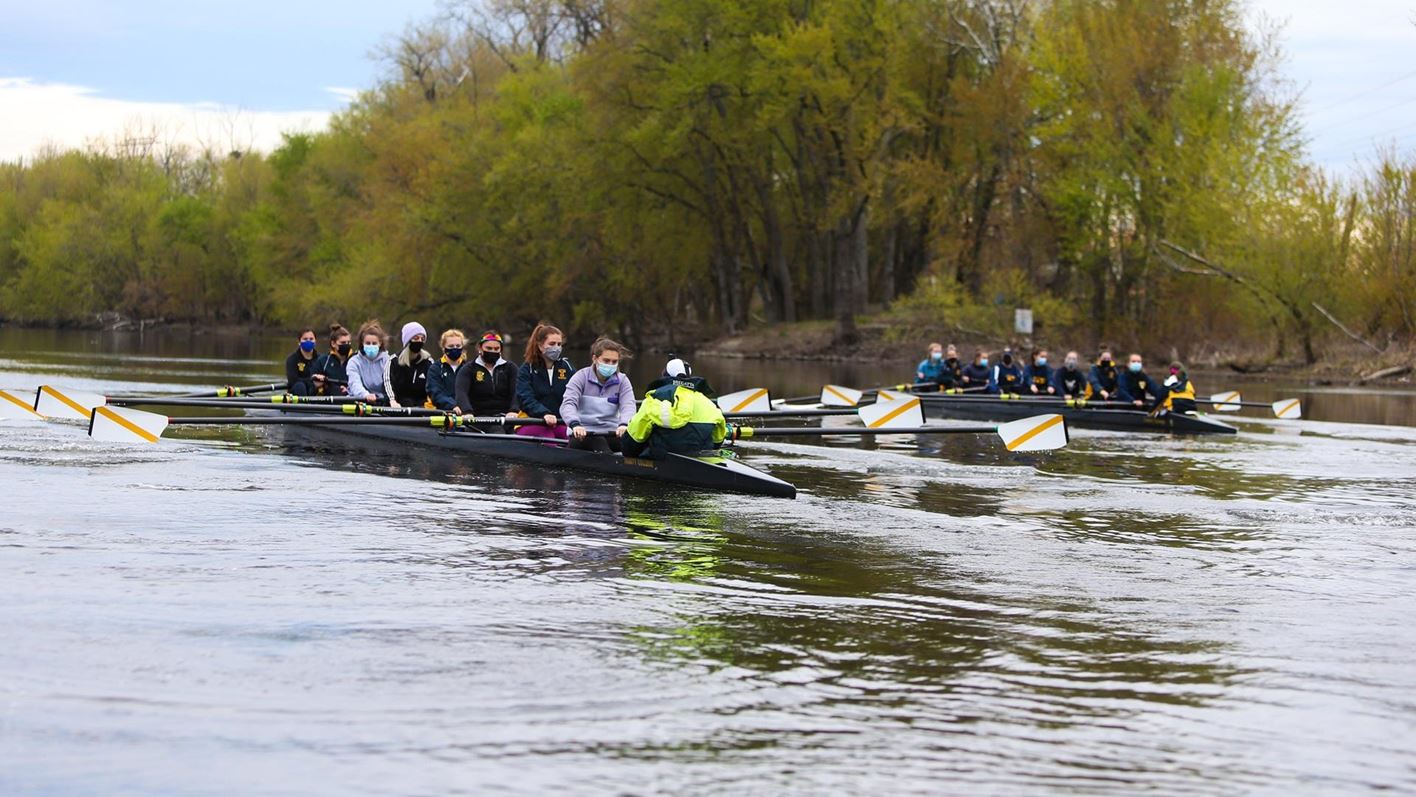 During TAG Week, each team is assigned a goal for donor participation, which is tracked based on the number of alumni, family, and friends who give to the team. When a team reaches its donor percentage goal, it is awarded an additional "bonus" amount from challenge funds provided by generous alumni. For 2022, women's rowing and the wrestling team captured the title for highest donor participation. Men's squash took the prize for most funds raised, thanks to an impressive effort motivated by a matching commitment from an anonymous family.
This year's alumni challengers were Billy Hogan '96 and Jen Martinelli Hogan '98, an alumni couple who met at Trinity and for whom athletics was central to their experiences. "We wanted to support this effort because the opportunity to play on a Trinity team really shaped both of our trajectories in our career and in our lives," said Billy, who now serves as chief executive officer for Liverpool Football Club in the United Kingdom. Billy played on the ice hockey team at Trinity, while Jen played soccer and was All-American in lacrosse.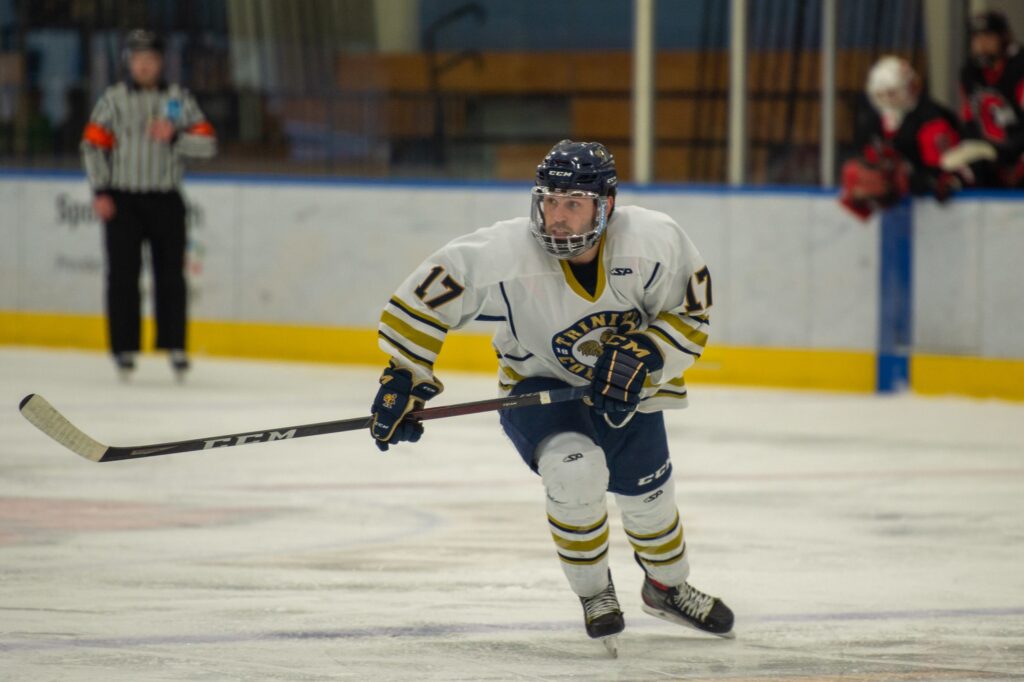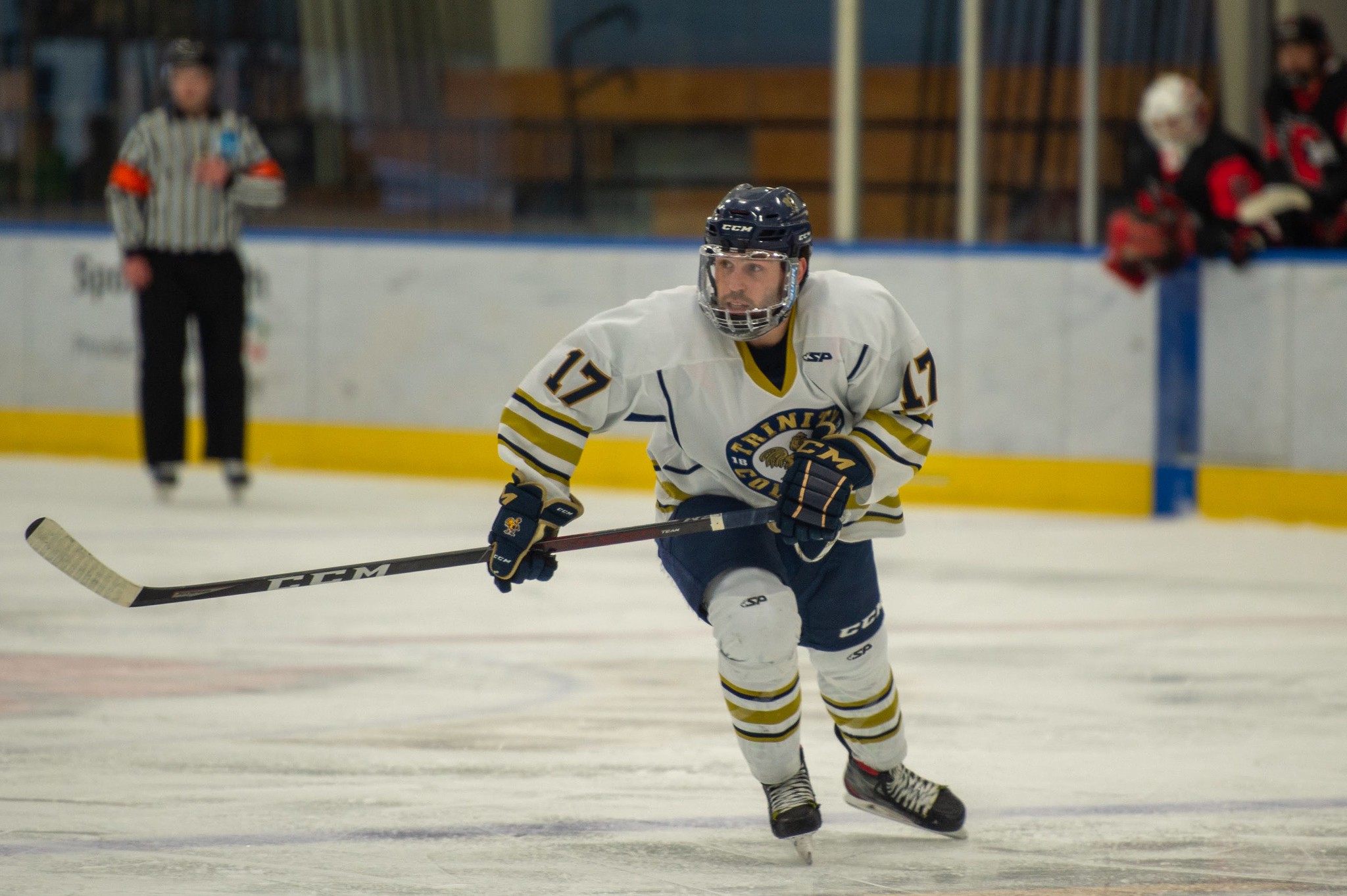 "It's about supporting athletics, yes, but it's really about knowing that you will come out of college with a support network of people to whom you will be connected for the rest of your life," said Jen. "We believe in athletics because we have seen the power of that first-hand experience and want current students to have every opportunity to build those relationships."
The Hogans weren't the only alumni and parents offering motivation and investing in the campaign's success. Laurie Fergusson Plumb '80 and Lisa Parker '80 were among the 66 parent and alumni volunteers that made up the Trinity "TAG Team." They helped rally supporters and motivate teams to contribute to the competition. "It was truly an honor to be a team leader for TAG Week," said Plumb, who was a lacrosse player during her time at Trinity. "I value my connection with the Trinity athletic program and, most importantly, the opportunity to connect former teammates with one another and the common goal of fundraising for Trinity Athletics. Great teamwork!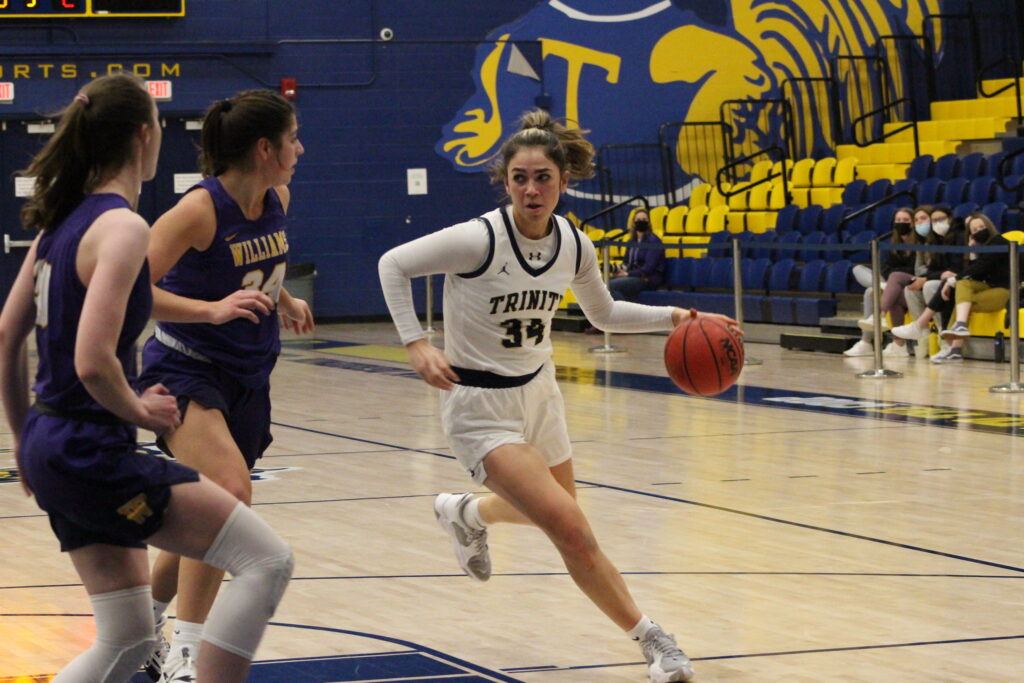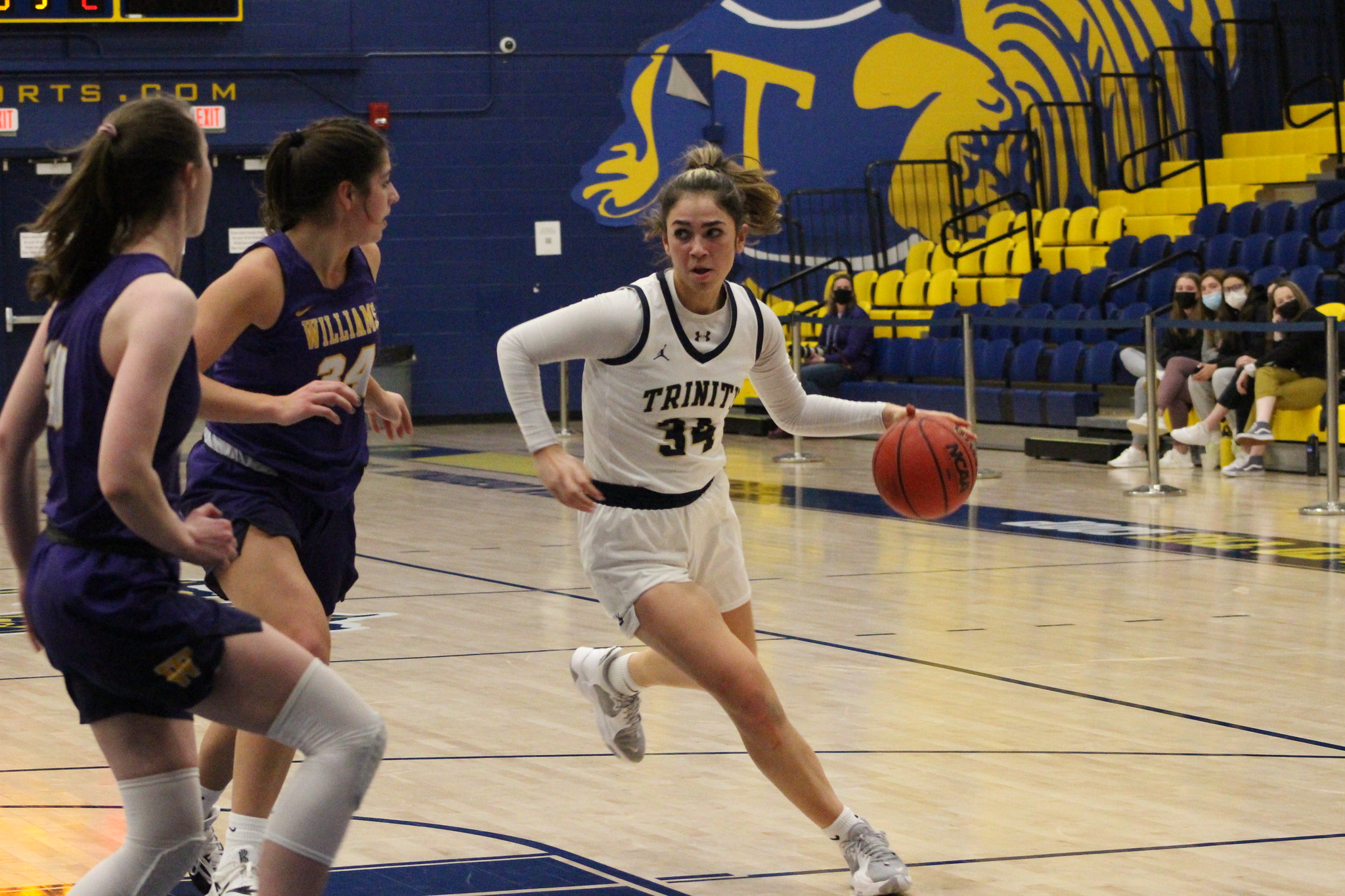 Parker agreed, saying, "It was an honor to be a team leader for TAG Week, as it was a great way to reconnect with my former teammates as well as other women's lacrosse players from other years." She continued, "We are all proud to have worn the blue and gold uniforms and of our winning tradition here at Trinity. More importantly, it is a great feeling to know we are helping out our current students who have been competing in an attractive and very challenging time. While our team may not have won the prize, we raised a lot of money through TAG Week and it was a great, friendly competition where there were no losers. Go Bants!"
Parents got involved as well, by volunteering and donating to help encourage support for their students' teams. As a parent member of the TAG Team, John Moran P'23 helped encourage his fellow Bantam parents to build on the TAG Week momentum. "We've seen our students work hard to get better at this sport year after year," he said. "It's so rewarding to see them carry their passion through college, and have that passion inform their Trinity experience. It's even better to know they have this whole 'team' of alumni and other families behind them."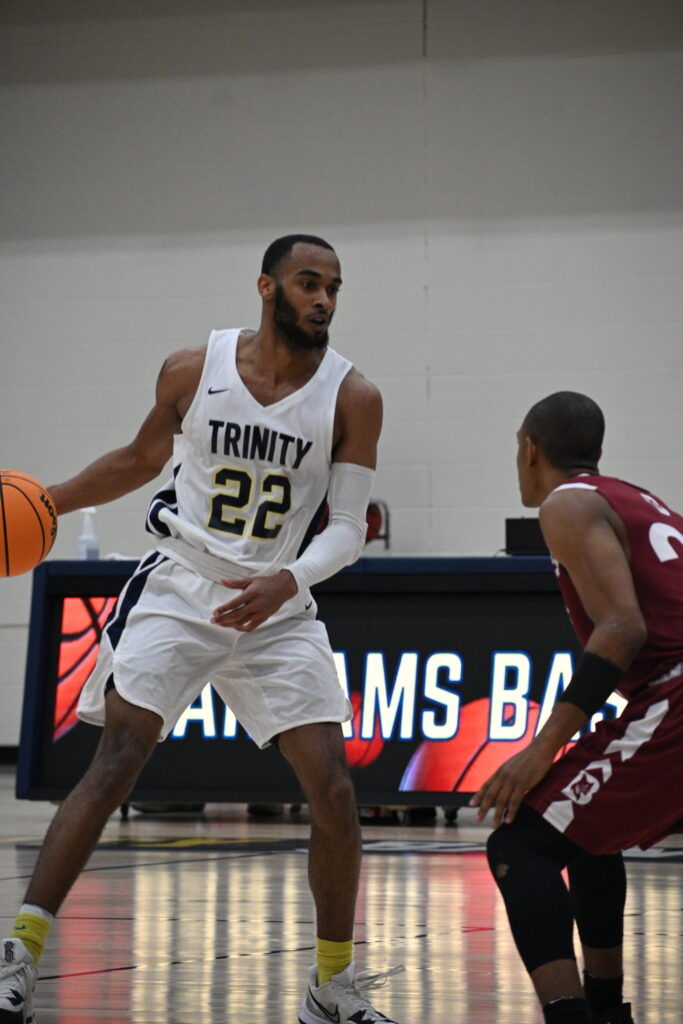 The TAG Week success adds to an exciting winter season that will culminate in the coming weeks, with many Bantams still competing for titles in their respective sports. Trinity was the only school to land three teams in the basketball and hockey NESCAC semifinals this winter (men's basketball, women's basketball, and men's hockey). Last weekend, women's squash finished third in the National Team Championships in Cambridge, Massachusetts. Both men's and women's squash will compete in CSA National Singles Championships at the University of Pennsylvania this weekend. In addition, Travis Martin '23 broke the men's indoor track and field school record in the 800-meter run last Sunday at Boston University. Men's hockey will take the ice Saturday, March 5, in a NESCAC semifinal matchup against No. 3 Williams College hosted by Colby College. In the pool, Maddie Wambach '25 has been selected to participate at the NCAA Division III Women's Swimming and Diving National Championships in Indianapolis from March 16 to 19.
The champion-level performance of so many of these teams is the result of the steadfast support Trinity teams have—and the generations of talent in both athletes and coaches that have built programs with formidable athletic legacies. Some of that talent will also soon be recognized in the next round of Hall of Fame honorees, nominations for which are open now.
After TAG Week and the winter sports seasons, all fans of Trinity can proudly display their blue and gold and look ahead to even more great competition as spring sports take the field in coming months.